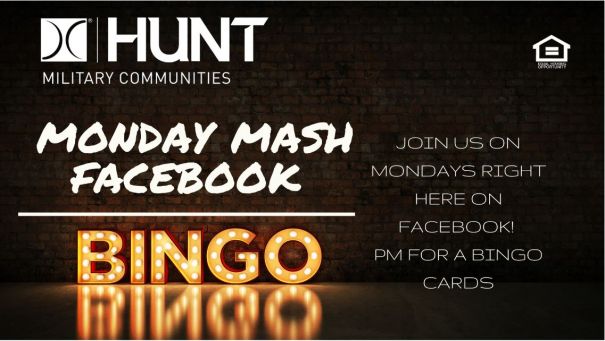 MONDAY MASH FACEBOOK BINGO
When:
Monday, March 30th - Monday, May 4th
Every Monday
Location:
Online
---
MONDAY MASH FACEBOOK BINGO-
Please follow us on Facebook every Monday for Facebook Bingo. The 1st numbers will be posted at 10:30 am. We will play until someone has a BINGO or until 4:00 pm, whichever comes first. Send us a private message to receive a game card to play.
**We are playing regular BINGO, so only horizontal or vertical straight lines and you win BINGO.