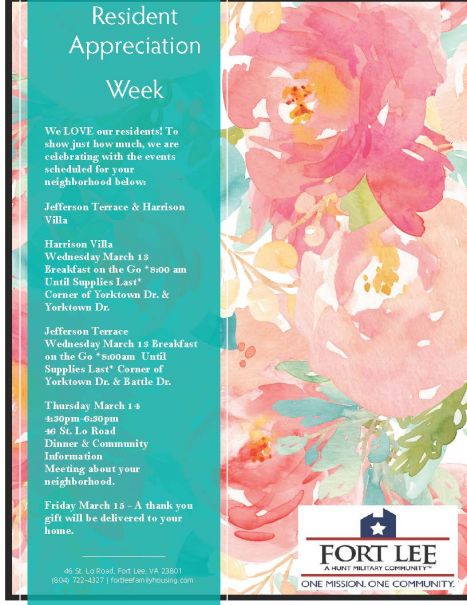 When:
Wednesday, March 13th - Friday, March 15th
Location:
Jefferson Terrace & Harrison Villa
---
We Love our residents! To
show just how much, we are
celebrating all of our residents
for an entire month! Each week
of March, we'll be honoring the
different neighborhoods by
providing breakfast to go,
dinner, and a Thank You gift
delivered to resident's homes.